Digital weaving circle – What a fantastic way to explore the possibilities of weaving together (but at a distance)!
Linnea Nilsson and Ida Isak Westerberg
FILED ASpractice
TEMPORALITYOct 2023 - Jan 2024
LOCATIONNorrbotten, Sápmi/Sweden
During Luleå Biennial 2023, Linnea Nilsson and Ida Isak Westerberg developed a digital weaving circle format, creating a unique opportunity for people in different locations to learn weaving both remotely and together.
Within a vast geography such as Norrbotten, distance is always an issue in who will be able participate and what communities can be formed. As part of Luleå Biennial 2022, Linnea Nilsson, Region Norrbotten's craft and design consultant, in collaboration with textile artist Ida Isak Westerberg, invited the public to a three-part online weaving circle. Together they developed a format where the participants, digitally, were invited to learn to weave. Making an online weaving circle was not just a matter of filming and broadcasting the weaving but to find a format that was easily accessible and could be produced at home without a large loom. Instead, they sent out smaller handheld looms alongside material for producing weaves. The scale of the loom allowed Ida Isak Westberg to teach basic weaving through phone and computer cameras. Alongside the online sessions, a Facebook group continued learning with sharing of tips, difficulties, and results.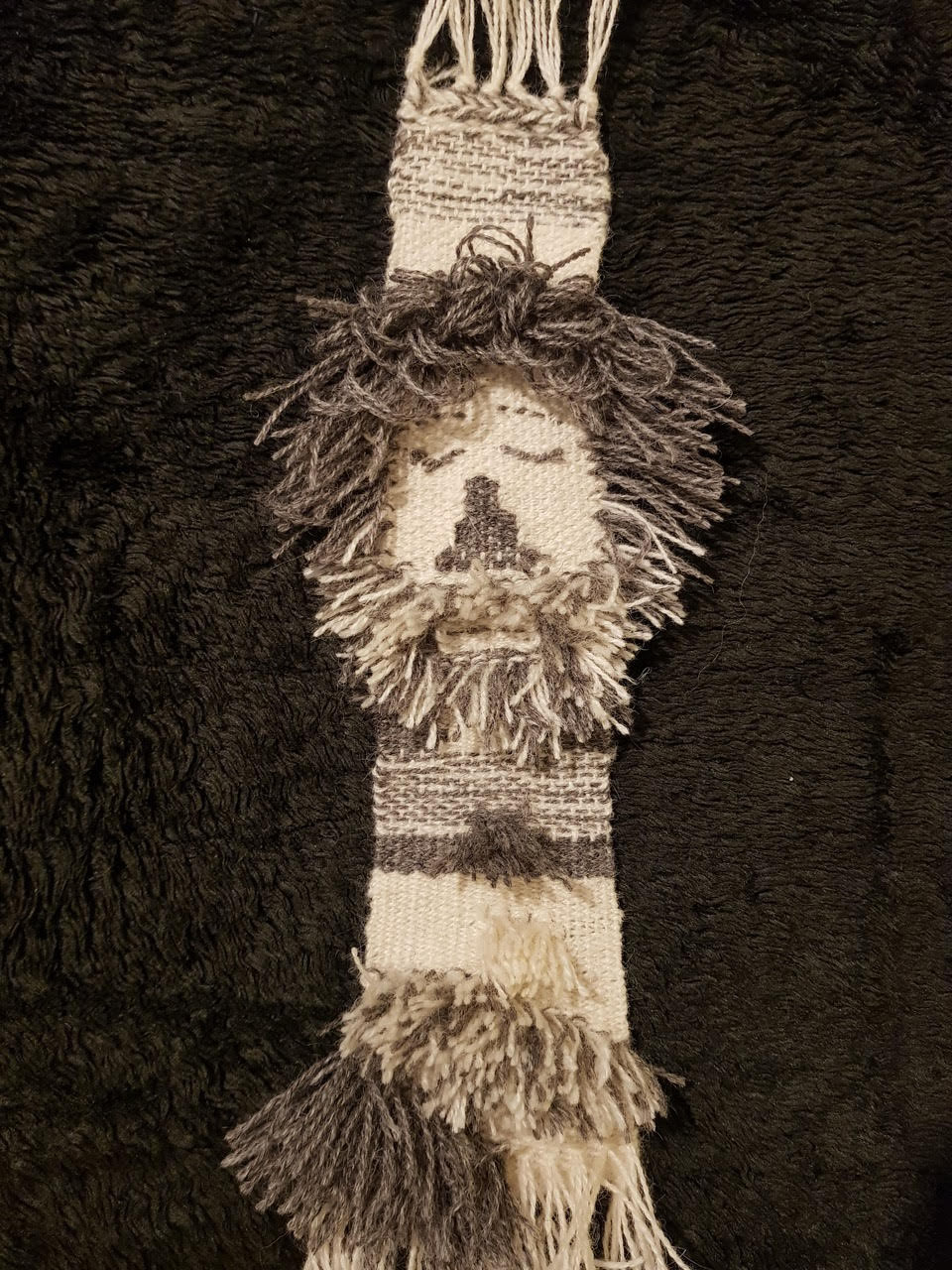 It is a creative way of thinking about weaving and learning across a wider geography. With all the online sessions and fifty participant slots booked on the second day of release, evidencing the great interest of participating in weaving virtually together. Linnea Nilsson and Ida Isak Westberg not only developed a creative method for teaching suitable for the region of Norrbotten but also a method for collective and community learning beyond geographical distances.
Digital weaving circle – What a fantastic way to explore the possibilities of weaving together (but at a distance)! is part of Urgent Pedagogies Issue#6: Earthed Imagination
Linnea Nilsson
works as a Craft and Design Consultant in Region Norrbotten with the mission to promote crafts in the area. She creates activities aimed at a broad variety of target groups, including children and youths, hobby practitioners, as well as professional crafters. An important part of her job is to make craft available and inclusive to people who usually do not participate in the practice.
Ida Isak Westerberg
is a textile artist. Their practice departs from the specific conditions of the Norrbotten region as well as queer perspectives. Westerberg's work explores forms of belonging, combining weaving with learning and collective creation. Westerberg was educated in weaving and artistic sewing at Handarbetets vänner in Stockholm, and is since 2018 based in Älvsbyn in Norrbotten.
EDITED BYChristina Zetterlund, Onkar Kular
LAST UPDATED2023-06-15