A commune in time, The commune in geography
Merve Gül Özokcu
FILED ASpractice
TEMPORALITY2017 – ongoing
LOCATIONDara, Mardin, Turkey
Precarious female labour and its spatiality create both tangible and intangible heritage in order to sustain the commons of a more-than-human world, biodiversity, and ecologies in and around the Mardin region.
Dara is a village in the city of Mardin, facing the Syrian border. Dara has a quiet ancestry-built environment where the living culture speaks. Dara has a lot more than that to tell. Just focusing on a home of a woman living alone and witnessing the daily routine of the home, provide a lot of clues to the real narrative.
This is a pillar of an ongoing research material named Women Narrative Spaces. Throughout the research, different approaches have been followed. Mostly, as you will see in the other chapters of this fanzine, research started with cooking together. This time, I didn't cook. I ate and listened to what the women of the household were ready to tell. The stories are combined with the drawing of a housing facility. The facility that at least four to five families shared. Homes that go under each other, and on top of each other. Pots were different in those houses, but the struggle was the same. A lot not to tell easily. A lot not to know how to tell. Just the drawing of the houses and witnessing the daily routines of the struggle helped us share.
Water comes to those homes in a very limited time of the week. I'm seeing everyone running to fill their various water depots. All along the facility, along the mountain of homes, I'm seeing almost every fountain has its own depot. This is a settlement that you can follow back hundreds of years. You can see that ancient stones were used in various ways throughout time. You can see the patina of the old floorings. This is not a thing that you can follow just throughout the built environment. This is a thing in the eyes, this is the thing on the tongue if you wish to hear.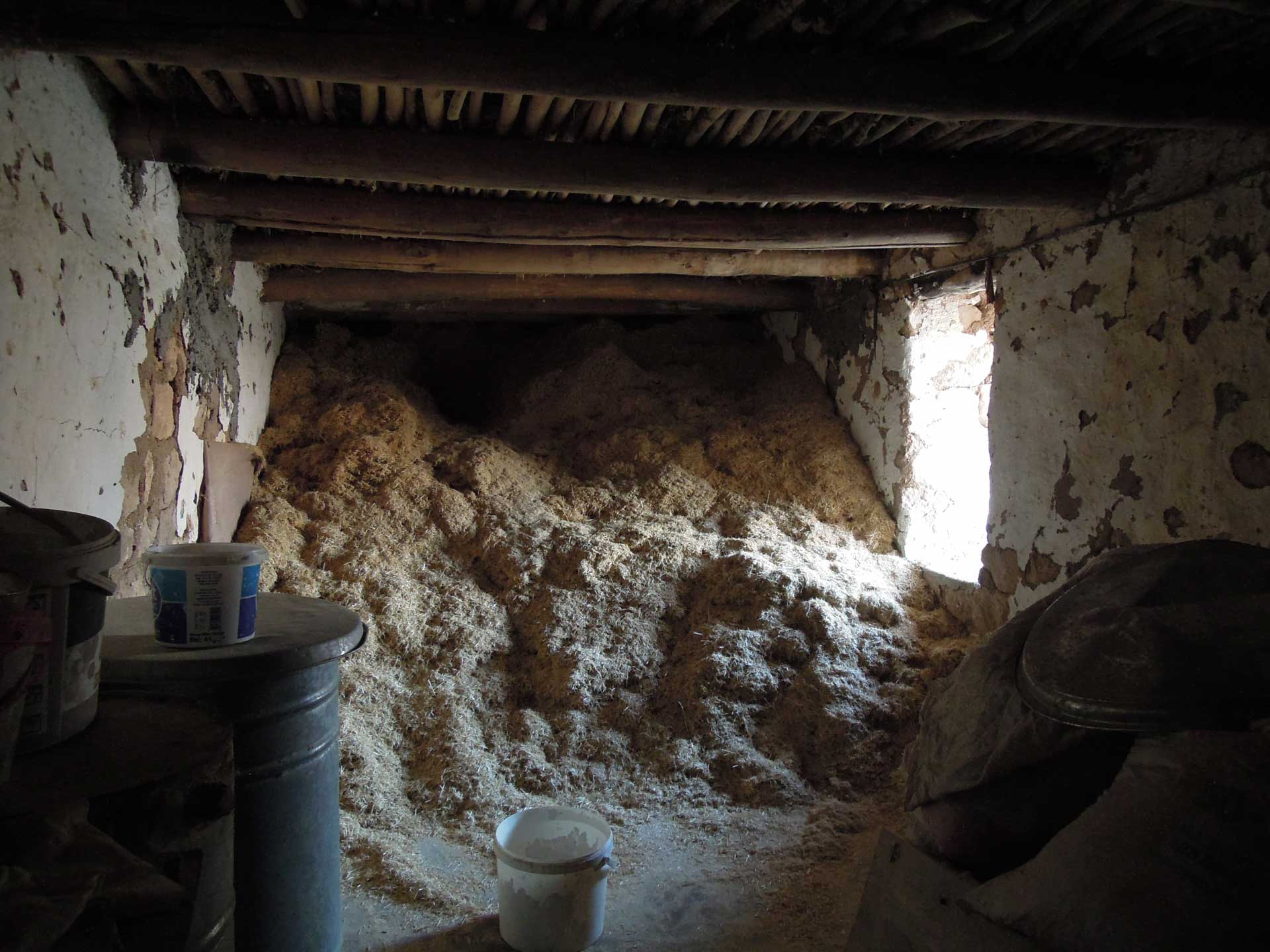 The village is really quiet. Stars are upon us. We need to sleep on the roof. It's too hot in the summertime. If there is no war around, you can sleep on the roof. We can't really feel safe sleeping on the top though. There is a soldier station just behind us. Ancient cistern near, the Syrian border just in front of us, five kilometers away. We are seeing the silk road, trucks are coming and going. We don't have much in the village. But we see goods are transported in front of us. What we have here are the animals and olive gardens. And we have our cemetery in here. Our own rituals keep us alive.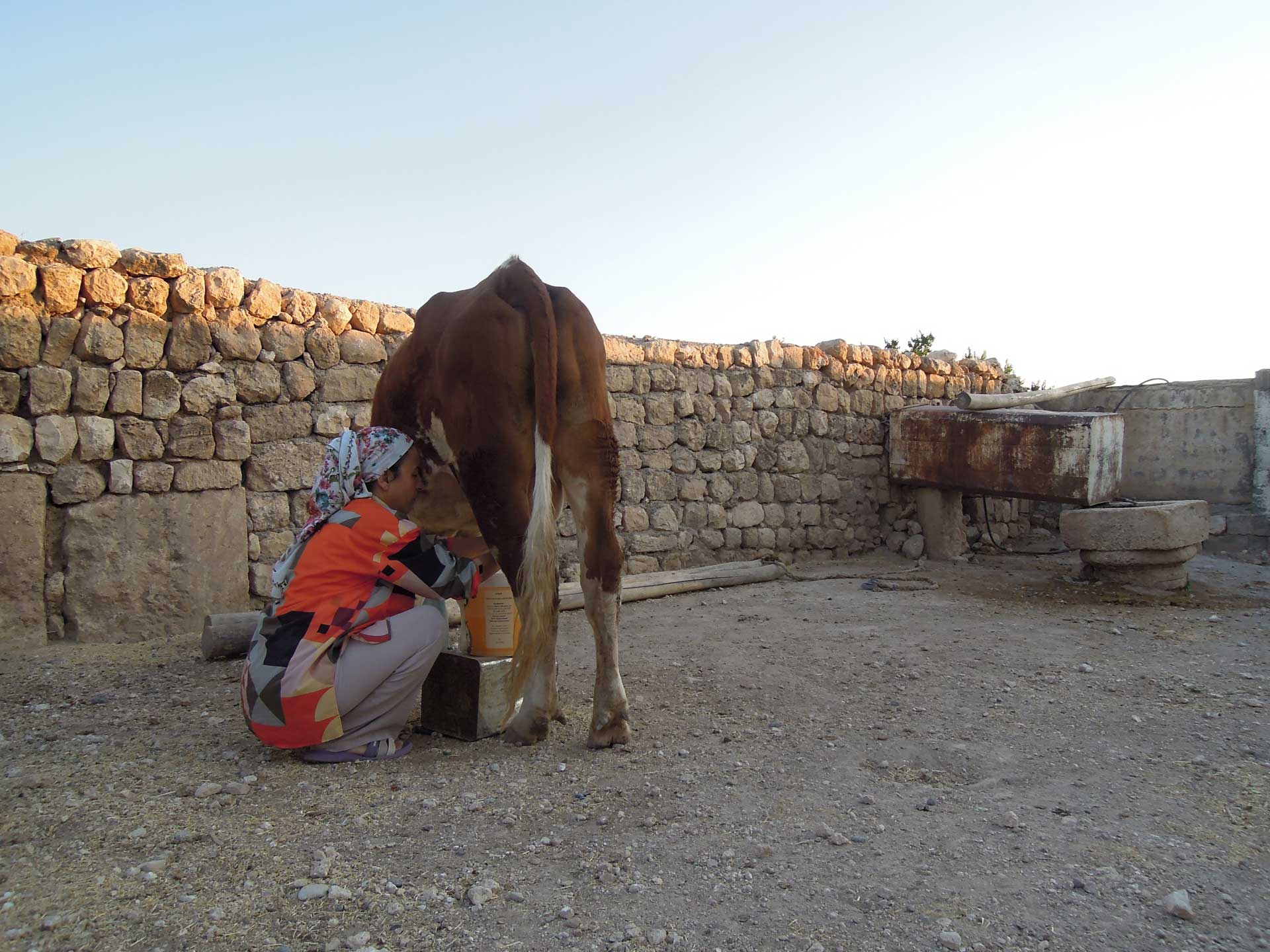 Our way of keeping food safe is our way of feeding ourselves throughout the year. We are seeing a lot of pipes coming in and going out of the facility. Cables are coming and going. Each family has 2 satellites. One facing to Turkey, and the other to Kurdistan. What is our language? Can we tell the stories without a shared language? If we do, can they censor this way of communication, too? Is it that easy to separate us and make us not share what we have in common? Is it a shared struggle that we can unite?
A commune in time, The commune in geography is part of Urgent Pedagogies Issue#7: Entangled Topographies
Merve Gül Özokcu
is an architect, researcher, and activist. Her research focuses on commons, creative actions, narratives of everyday life, and indigenous eco-feminist practices. She is a member of Herkes İçin Mimarlık (Architecture for All) Association that aims to resolve social problems through architecture while searching for alternative ways of practising the discipline. She is a PhD candidate at the Architecture Design of İstanbul Technical University with the research entitled Women Narrative Spaces. Merve Gül Özokcu was a grant holder of IASPIS and İstanbul Cultural Art Foundation's Design Resilience Program.
EDITED BYMerve Gül Özokcu
LAST UPDATED2023-10-09