RAW Material Company – Centre for Art, Knowledge and Society
FILED ASpractice (Platform)
TEMPORALITY2008 - present
LOCATIONDakar, Senegal
RAW Material Company is a centre for art, knowledge and society in Dakar. It is an initiative involved with curatorial practice, artistic education, residencies, knowledge production, and archiving of theory and criticism on art. It works to foster appreciation and growth of artistic and intellectual creativity in Africa.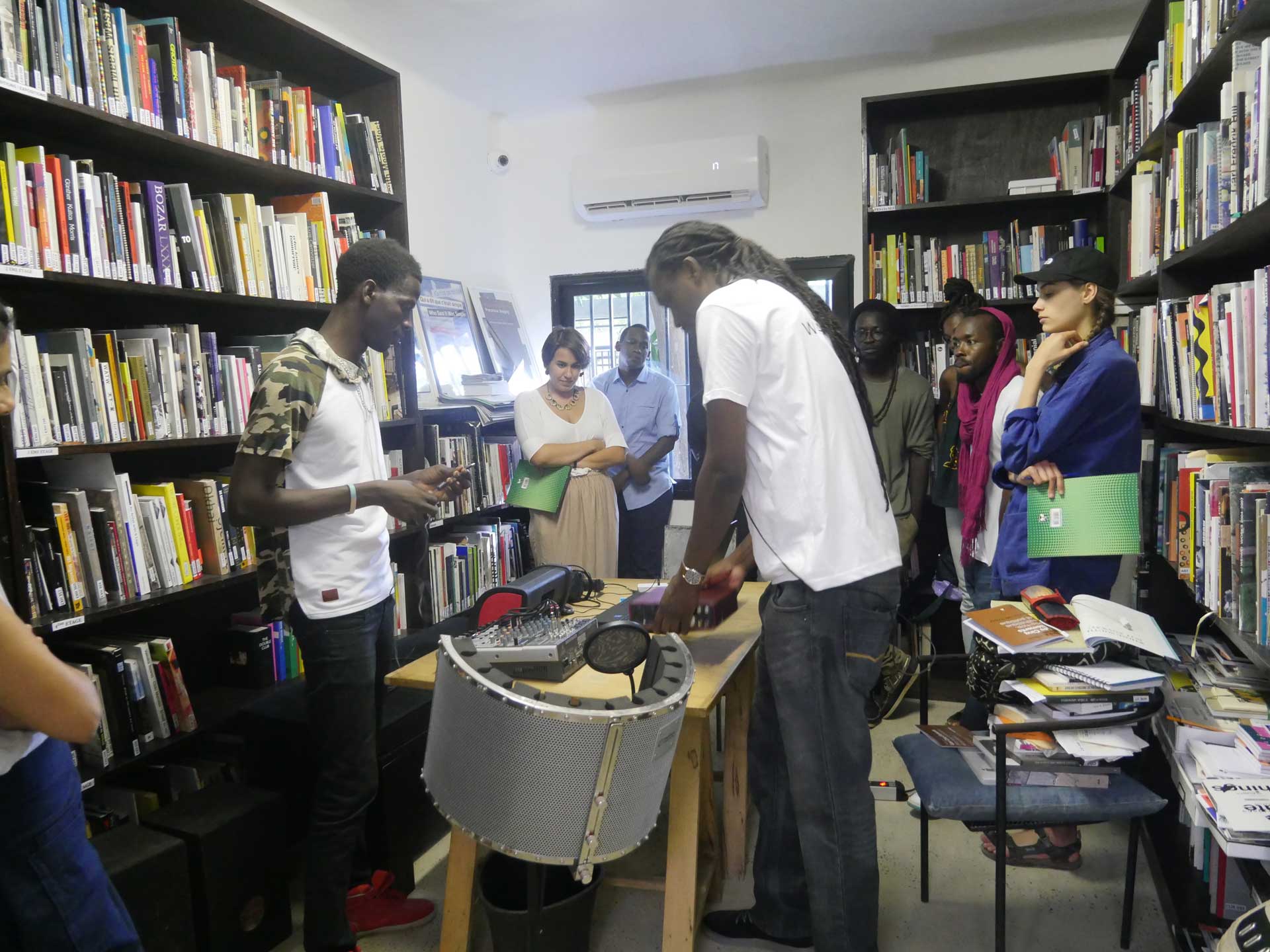 The centre was set up with an understanding of visual art as a powerful tool for setting in motion social and political processes of transformation. It works to foster appreciation and growth of artistic and intellectual creativity in Africa. The programme is trans-disciplinary and is equally informed by literature, film, architecture, politics, fashion, cuisine and diaspora.
Based in Dakar, Senegal, RAW Material Company was established in 2008 as a project fostering collaborative knowledge sharing and experimentation. Initially, RAW presented exhibitions, symposia and held weekly discussions as well as a residency program. By 2011, it found physical location in the city of Dakar, in Sicap neighborhoods and Zone B, a former 1950s residential home of Modernist inspiration in a historic neighbourhood of the city. RAW is organised as a not-for-profit association.
 RAW Material Company now consists of a resource centre and a space for artist talks, master classes, symposia, and lectures (RAW Base), a residency for local and international artists, curators, authors and researchers (Ker Issa), and a transdisciplinary study program for artistic thinking and production (RAW Académie).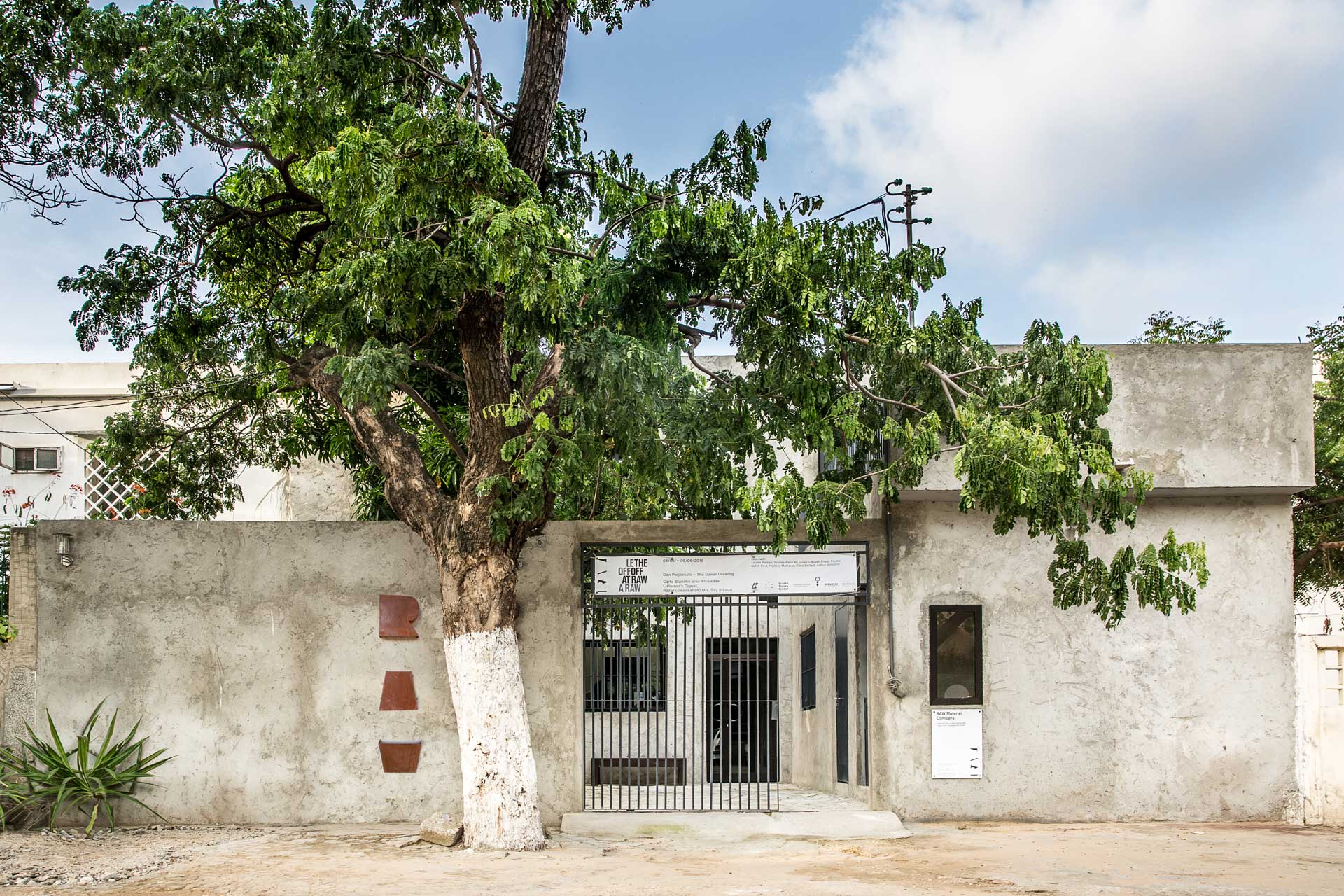 The programme was developed as a response to the growing need for spaces that nurture learning and unlearning as an important part of intellectual growth. It has been developed in a context where the artistic education in Africa in many ways modelled on a colonial setting and the need of updating to align with a current situation and what is urgent today. RAW Académie is a programme for the research and study of artistic and curatorial practice and thought. The programme takes place over 7 weeks in Dakar. It is dedicated to a dynamic reflection on artistic research, curatorial practice and critical writing. It is organised around sessions, two each year in the spring and fall. Each session is directed by a lead faculty with invited practitioners and thinkers in art, curating and art criticism. So far 8 sessions has been organised since 2016 with faculty members and fellows from all over the world.
RAW was founded by Koyo Kouoh, artistic director and independent curator in 2008. In 2011 Marie Hélène Pereira joined RAW and became Director of Programs along the way.
Each RAW Académie residency program involves lead faculties and around 10 resident fellows. The Ker Issa residency program that started in 2011 has welcomed more than 40 artists, writers, researchers, curators, etc. from various nationalities, in Dakar.
This description is based on excerpts from RAW Materials Company's website and through input from Marie Hélène Pereira.
EDITED BYMichelle Song, Magnus Ericson, Roberta Burchardt
LAST UPDATED18-04-2022