Cohabitation Strategies
FILED ASpractice (Platform)
TEMPORALITY2008 - present
LOCATIONNew York City, USA; Rotterdam, The Netherlands; Ibiza, Spain
Cohabitation Strategies (CohStra) is a non-profit cooperative for socio-spatial research, design and development that facilitates urban intervention projects in cities across Europe, South and North America. CohStra conducts urban research around the world, formulating long-term strategies to eliminate urban inequality with the input of artistic, scientific, and community perspectives.
Challenging the traditional disciplinary divisions and social inequities
Founded in Rotterdam following the global financial crash in 2008, Cohabitation Strategies was formed as a non-profit cooperative for socio-spatial development with the specific focus of challenging the traditional disciplinary divisions and social inequities involved in the production of neoliberal urbanization. Cohabitation Strategies has conducted long-term experimental work in Europe, North America and South America, spanning numerous topics such as housing, cultural production, territorial development, economics, policy and community advocacy. CohStra commonly works with governments of municipalities, provinces, and regions as well as non-profit, cultural, neighborhood and community organizations that wish to generate socially just and environmentally responsible urban projects to promote "right to the city."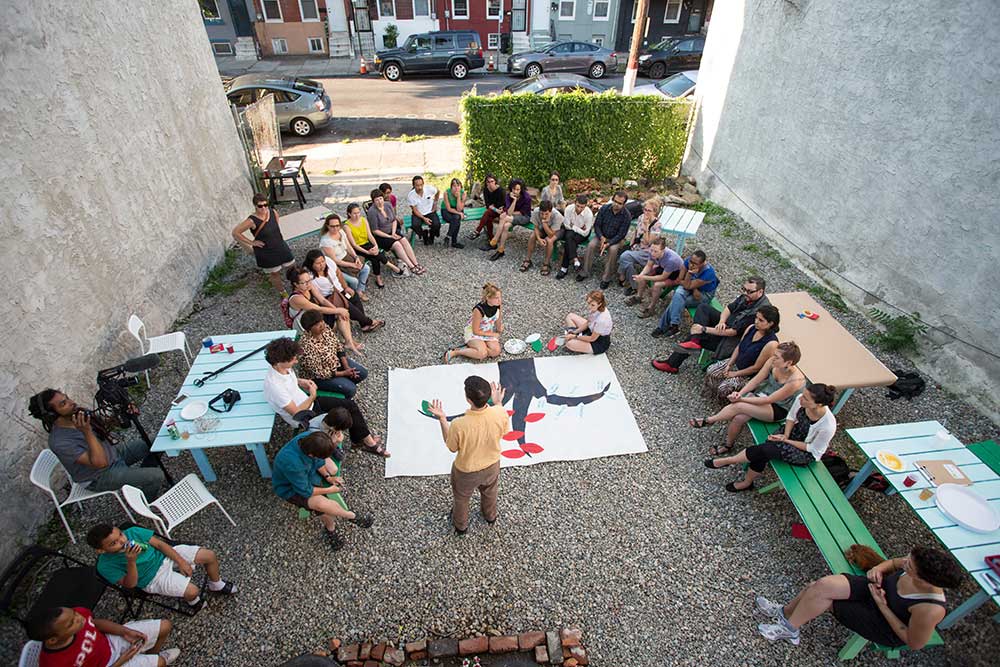 Based on a combination of popular knowledge, action research and scientific methods of urban analysis, CohStra develops transdisciplinary research and work methodologies according to specific local goals and demands. For each project, CohStra always collaborates with neighborhood partners, local arts organizations and municipalities. For example, in 2016 CohStra collaborated with the City of Philadelphia Mural Arts Program to organize "Playgrounds for Useful Knowledge," a community-based experimental urban platform that uses play to share local knowledge rooted in South Philadelphia. From May 2015 to March 2016, participants occupied an empty lot at 632 Jackson Street, using play, games and performance to critically examine land occupation, gentrification, environmental restoration and housing etc. The project was supported by The Pew Center for Arts & Heritage.
CohStra is a non-profit design cooperative for socio-spatial research. In 2008, CohStra began conducting research and working with community groups in the neighborhood of Tarwewijk, south of Rotterdam. The purpose of the project was to work with local groups to co-develop community initiatives that would help resist the imminent displacement of low-income and immigrant dwellers as well as to design a counterproposal to the city's plans of gentrifying the neighborhood with new higher income development. In 2009, CohStra participated in the 4th International Architecture Biennale Rotterdam and initiated the experimental urban research program "Urban Union Tarwewijk". The design/research combined both scientific knowledge (Strategic Research Unit (SRU)) and popular knowledge (Action Research Unit (ACT)), which then resulted in field work and neighborhood initiatives with the goal to improve the area's political, social, economic, physical condition without displacement.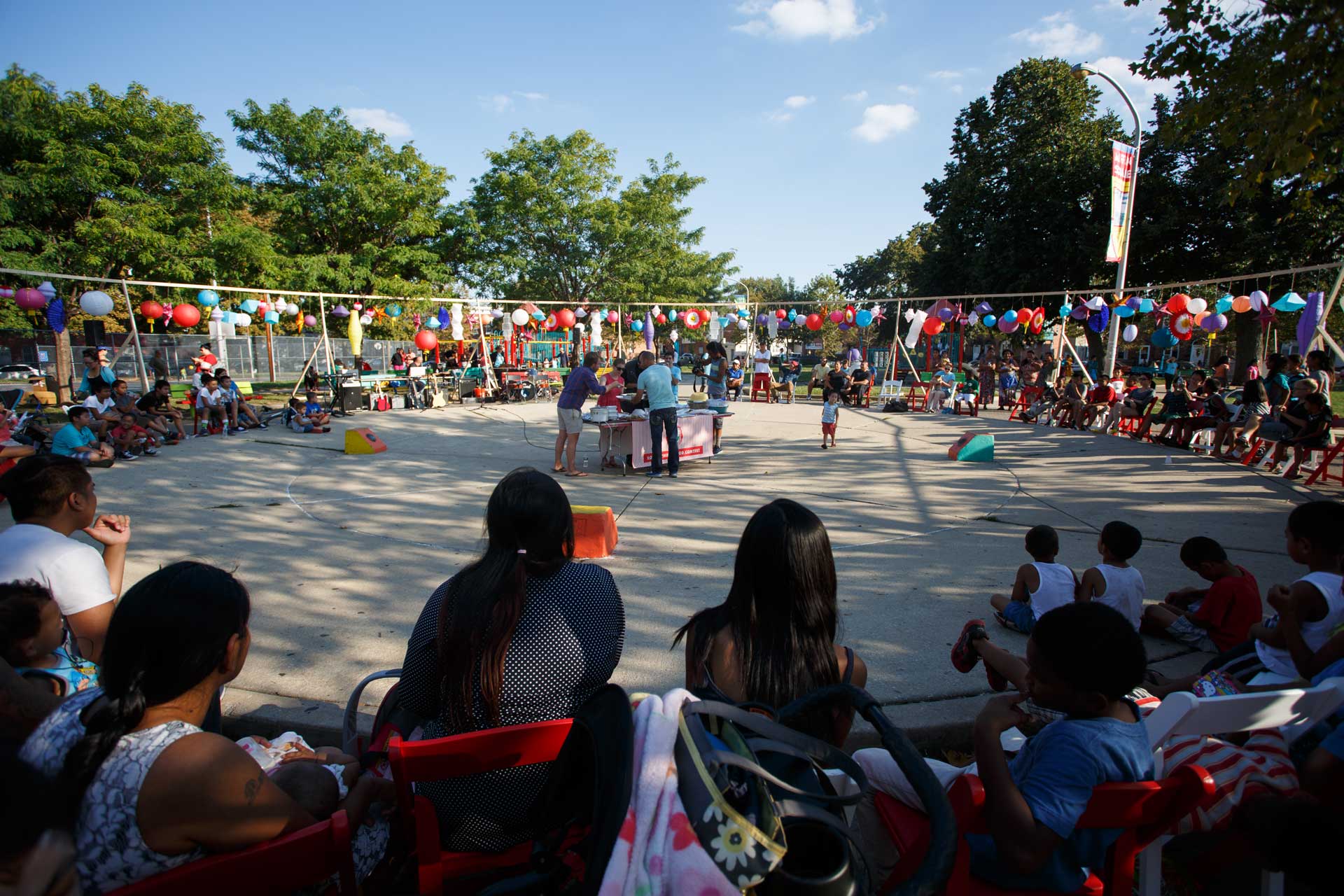 CohStra's long-term alliances and established partnerships involve the following cultural, art, urban and social oriented organizations and institutions: Right to the City Alliance (NYC), Freehouse (Rotterdam), Netherlands Architecture Institute (Rotterdam), The Berlage Institute (Rotterdam), The Musagetes Foundation (Toronto), Evento (Bordeaux), The Museum of Modern Art (New York City), National Center for the Right to the Territory (Quito), The Center for Urban and Environmental Studies (Medellín). Furthermore, Cohabitation Strategies has worked with municipal governments in the following cities: Bologna, Valencia, Caracas, Medellin, Rotterdam, Amsterdam, Casarano, Bordeaux, Arles, Hamburg, Newark, New York City, Guelph, Edmonton, Philadelphia, Milan, Quito and Vienna.
Founding members of CohStra include cultural activist Lucia Babina (Bologna), architect and independent curator Emiliano Gandolfi (Rotterdam/Ibiza), architect and urban planner Gabriela Rendón (NYC) and urbanist and Associate Professor of Urbanism Miguel Robles-Durán (NYC). 
Cohabitation Strategies has worked in different localities around the world with a wide range of local and international specialists, including geographers, lawyers, anthropologists, sociologists, political-economists, environmentalists, artists, architects and urbanists.
This description is based on excerpts from websites and input from Miguel Robles-Durán.
EDITED BYMichelle Song, Roberta Burchardt
LAST UPDATED02-12-2021